Everyone needs a place to start. There is so much information around about investments that it is hard to find a starting point. I've been learning to invest on my own for years, and use this as your roadmap to get started the right way.
Is the Stock Market for Beginners? — Get Educated!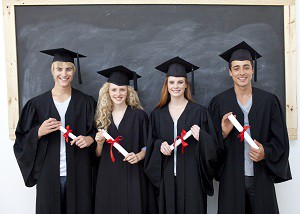 You don't need a degree in finance to start investing, but you do need to know what you're getting in to. There are many ways for a beginning investor to learn. The best way is to take an online investing course like Investing 101. You see me talking about them a lot. I really believe it is the best way for a complete beginner to get enough footing to start investing on their own.
Even if you use a professional investment adviser, you absolutely need to know the basics. If not, you're just letting someone else tell you how to plan your future. Take some time today to sign up for the course. Once you get started its easy to keep going, but taking that first step is always the toughest.
Start Small
Once you've opened up a brokerage account (see: Is Robinhood a Scam?), you will want to start small. This might be a no-brainer, but don't put all your savings into investments all at once. The stock market for beginners can get adicting if you have good initial success. Make monthly or weekly deposits as you're ready. You will see your portfolio go up and down with the markets. The biggest thing to remember is that you can't let your gut do the thinking, so you should always have a plan. If your stocks are going up, don't start pumping more cash in. If your stocks start going down, you might want to start selling off the losers. Then you might want to buy something else. Don't cash out your entire portfolio.

Start Early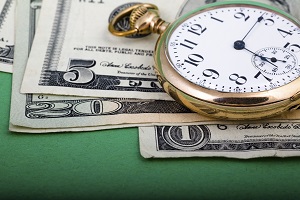 The longer you put it off, the more growth you are missing out on. Remember – you aren't even a beginning investor until you take these first steps! Schedule some time this weekend to pick a broker, open an account, and make your first trades. Once you make these first steps, growing your portfolio. Over time it will come naturally if you stick to your monthly deposits.
You can open up an account and make your first couple of trades while you're still learning. As long as you start small and start early, you will learn the fastest and master your own strategies in no time.
Keep Practicing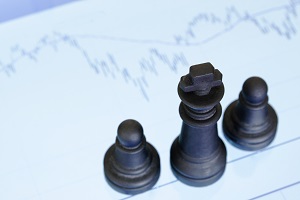 I always recommend using a stock market game to practice investing. This way you will avoid risking any real money. HowTheMarketWorks.com and Virtual-Stock-Exchange.com are the best. This depends on where you live, since Virtual-Stock-Exchange has stocks from all over the world. HowTheMarketWorks has US stocks plus mutual funds. Both of them make it really easy to set up a practice portfolio and check on it regularly. Even after you have started investing real money, use these free stock market games. This will help you keep practicing new strategies. HowTheMarketWorks even has a free-to-enter stock contest every month. You can build up your strategies and win some money while doing it.
Is the Stock Market for Beginners
Yes! Use a beginners guide to investing like HowTheMarketWorks.com or the course available on beginners-investing.com.