The stock market is the best place to invest your money over the long term. Investing in the U.S. stock market has averaged returns of 8% to 11% over a long-term basis. That compares to 3% to 6% for bank savings accounts, gold, and even real estate.
Now is the time to start investing in stocks if you are under the age of 80. If you don't know how to start, don't worry, we have you covered!
How To Invest in Stocks In 2018

If you want to learn how to invest in stocks, get started with 3 simple steps:
Step 1: Find Your Investing IQ

First, you need to know your current Investing IQ. This will let you know if you need to start by brushing up on the basics, or if you are ready to move on to the next step.
Hands down, Investing 101 is the best beginners investing course. It offers a very well developed course on investing in stocks for beginners. They also provide a free Investing IQ test. You can take it here to find out where you stand..
Step 2: Take The Beginners Investing Course
If you don't pass the IQ test, you need to take the Beginner's Investing Course on Investing101.net. It is not free. If it were, would you trust it? After taking the IQ test, you will get a coupon code for 30% off.
It includes tons of useful features and tools to help you learn how to invest. Designed like a college level course, the content is divided into ten information-packed chapters. These chapters are filled with easy to read content, and lots of pictures and graphs. We even included personal trading successes and failures of Mark Brookshire, the author. Plus, you get a free virtual trading account with $100,000 play money. Use this virtual account to safely practice researching, buying, and selling stocks.
Step 3: Get Solid Stock Picks While you Learn to Invest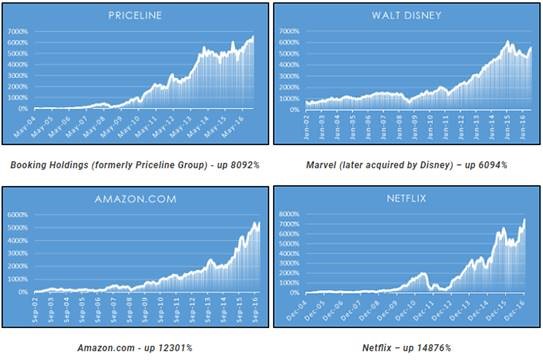 By reading solid stock research, you can find great stock picks. There are many stock market newsletters, and advisory services to choose from. The Motley Fool Stock Advisor is the best performing over the last 24 months. Reach this Motley Fool review to learn more about this service that is used by 750,000 investors.
The Motley Fool Stock Advisor is only $199 a year, but it is frequently on sale.. It has a history of picking the stock that double and triple in a year or two. They have been one of the first services to pick stocks like Amazon, Marriott, Nvidia, Priceline, Disney, and Netflix. In fact, their picks are up over 330% compared to the stock market's 85% return since inception.
Step 4: Open The Best Brokerage Account
Brokers are NOT the same. They vary on every measure. Differences include everything from commission structures (check out the Robinhood fees) to required opening balances. Each broker has different fees for customer services and for getting statements mailed, and they all make money in different ways (see: How Does Robinhood Make Money?). If you are thinking about opening a brokerage account, the place to start is with this website. It constantly reviews the services, fees, and special offers of the top 20 brokers. Be aware of special requirements like the cost to open an account, or the number of commission free trades. CLICK HERE to get the site that's best for you.
Step 5: Learn How to Invest in Stocks By Doing
Our favorite part of the course is their virtual stock game. You will learn how to look up ticker symbols, and how to read and interpret a stock quote page. You will learn everything that goes along with trading stocks. By practicing investing in this game environment, you will never risk your money. The virtual stock game will help you feel confident practicing new trading strategies and making mistakes. Since these stock trades are virtual, none of your cash is at risk.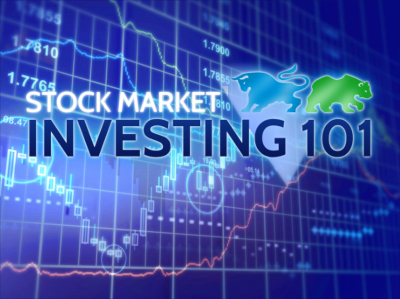 "Investing101.net offers the most complete and practical stock market course on the Internet. Thanks again! " Christine V., Chicago, IL
If you already passed the Investing IQ test, you can skip right to practice by using a stock market game. The game teaches you how to place trades without risking actual money.
The investing simulation in Investing 101 is based on StockTrak's virtual trading game. This account will let you practice trading stocks, ETFs, mutual funds, bonds, options, and futures. All trading in the virtual account protects risking your real money.
Extra Credit: Learn Your Trading Style
Once you have the basics, it is time to start developing your own trading plan. The second half of the Investing Course focuses focuses on building an investing plan. Successful traders commit to faithfully use their investment plans for every trade.
Some traders are comfortable with a riskier portfolio. They count on being able to overcome dips in the value of their portfolio over time. Others are more comfortable with stable investments and stocks. Your personalized trading plan/strategy should fit your investing style. Of course, your plan should also include how you will diversify your portfolio.
"I admit that using INVESTING101.net has increased my aptitude for trading stocks. It's an unbelievable stock market simulation that I recommend!" Giorgetteg., Santa Monica,Ca
Ready For The Next Step?
When you are ready to trade stock, Investing 101 will also give you an excellent "Starter Kit." It is designed to help beginners invest in stocks. This includes fantastic learn to invest perks like:
Investing 101 Tips e-book (on top of the course itself).
A support forum. Here veterans from Investing 101 discuss their trading successes, failures, and lessons learned.
Help choosing the best investing newsletters and brokerage accounts.
A perpetual practice brokerage account. You can use this virtual account to test new trading strategies with no personal risk.

The Best Online Course for Investing in Stocks for Beginners